Checkpoint is a loose wheel nut indicator.
Used extensively by the transport industry as an enhancement and development of fleet safety roadworthiness procedures, daily walk-round inspection and defect reporting and scheduled maintenance requirements

Its use allows accurate monitoring for loose wheel nuts and helps prevent wheel hub damage or the loss of a road wheel should a wheel nut loosen.

An additional safety feature of the Checkpoint is its heat sensitivity, when higher than normal operational temperature are reached the Checkpoint is designed to melt indicating an imminent bearing failure or braking issues..
Sizes Available
We stock various sizes for this product.
Checkpoints® are sized by the corresponding measurement (in millimetres) across the flats of the hexagonal nut fitting. Current sizes available* include (in mm):
14, 17, 18, 19, 20, 21, 22, 23, 24, 25, 26, 27, 28, 29, 30, 31, 32, 33, 34, 35, 36, 38, 40, 41, 42, 44, 45, 46, 50
* 14mm made to suit All Terrain Vehicles (ATVs).
Material Grade
Checkpoint® is manufactured from Polyethylene. This special grade is suitable for heavy-duty applications such as high load urban duty cycle service or where full axle loading is the norm.
Checkpoint® is designed to distort and melt at a vehicle hub/stud temperature of 125 degrees centigrade. In addition for further severe operating conditions Checkpoint® have a high temp product with a distort/melt point of 135 degrees centigrade.
The material used is a virgin polymer and is UV stabilised. It is therefore dimensionally stable. The polymer does not degrade in sunlight. Checkpoint® can be cleaned using any of the available vehicle cleaning agents, detergent solutions or paraffins.
Checkpoint® are not attacked by road salts or petrochemicals. The pointer being large, it is highly visible even when coated with road or operational grime.
Recommended Fitting
The Checkpoint is fixed to the wheel nut by gripping the six corners of the hexagon of the wheel nut. When the wheel is being fitted out the Checkpoint pointers should be aligned and set in a recognisable pattern. Should a wheel nut loosen off, the Checkpoint has no option but to move with the nut and so break the recognisable pattern that was set, thus indicating the wheel nut has begun to rotate and therefore to loosen.
Important Reminder
When arranging the pattern you will use as the layout for the Checkpoint® on the wheel, that should a wheel nut loosen off, the Checkpoint® pointer needs room to move to indicate that the wheel nut has moved; this is normally anti clockwise. The length of the pointer should not therefore be aligned against the wheel rim profile, which could restrict movement.
(CP)
Be The First To Review This Product!
Help other Combined Safety Solutions users shop smarter by writing reviews for products you have purchased.
Others Also Bought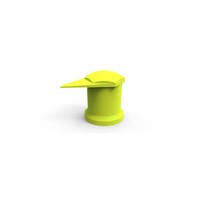 Checkpoint DustiteLR Wheel Nut Indicator
From $4.70
or 4 payments of $1.18 with

Info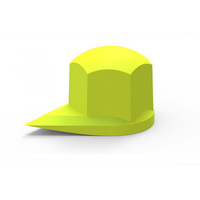 Checkpoint Dustite Wheel Nut Indicator
From $4.70
or 4 payments of $1.18 with

Info
Bunting Reflective Day/Night Orange 30m
$34.95
or 4 payments of $8.74 with

Info
More From This Category