Details The 3M™ Jupiter™ PAPR Faceshield, JTM-107C is a ready-to-use integrated PAPR kit that includes a Jupiter Air Turbo with accessories and Versaflo™ High Impact Helmet M-107 with flame resistant faceseal for applications with hot particles. 3M™ Jupiter™ Powered Air Turbo Unit
Jupiter™ Powered Air Turbo Unit 085-00-10P is fully compatible with all 3M™ Versaflo™ Headtops and Breathing Tubes. The Jupiter Respirator provides respiratory protection against particulate and gaseous contaminants (particulate only and combined particulate / gas and vapour filters are available). An integrated acoustic and visual alarm indicates if airflow to the headtop is reduced or battery charge runs low. The Jupiter powered air turbo is also available with an optional Intrinsically Safe (IS) cover. Decontamination comfort belt for improved fit and easier cleaning Option of five filter types to select from, dependent on work environment Modern, ergonomic design Can be worn during shower decontamination Intrinsically Safe option available for use in potentially explosive atmospheres 3M™ Versaflo™ High Impact Flame Resistant Face Shield M-107
Integrated Protection for Multiple Hazards The all new 3MTM VersafloTM M-Series Headtops feature lightweight, compact and well-balanced faceshields and helmets that offer integrated respiratory, head, eye, face and hearing protection. The headgear is simple to use and maintain while helping to provide the wearer with protection from a range of hazards. The range includes neck and shoulder coverage options. Modern, Well Balanced Comfortable Design • Lightweight, with excellent balance. • Fully-adjustable suspension that includes textile straps for optimal fit and weight distribution. • A deflector allows users to direct the airflow inside the headtop for increased control and comfort. Versatility • To suit a wide range of needs, industries and applications, 3M Versaflo M-Series headtops offer faceseals and shrouds in various fabrics. • Accessories include earmuffs, peel-offs, head covers and a chin strap. New Visor • A new visor design combines excellent peripheral and downward vision with good optical clarity. • Coated visors provide added chemical and scratch resistance. Easy to Maintain • Many parts are common to all 3M Versaflo M-Series headtops, meaning reduced inventories and downtime. • Spare parts and accessories are quick and easy to replace; for example, visors easily slide into place and are secured by quickly snapping two buttons.
(AT010589623)
Be The First To Review This Product!
Help other Combined Safety Solutions users shop smarter by writing reviews for products you have purchased.
Others Also Bought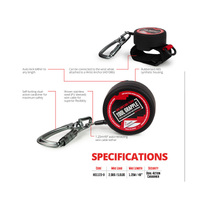 GRIPPS Tool Grapple With Auto-Stop
$77.95
or 4 payments of $19.49 with

Info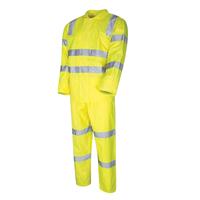 Tru X Back Biomotion Reflective Tape Rain Set Jacket & Trousers
From $57.95
or 4 payments of $14.49 with

Info
MAGNUM Vulcan CT CP WPi Fire Boot
From $395.00
or 4 payments of $98.75 with

Info
More From This Category